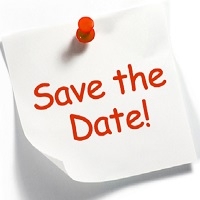 Free Meal For Furloughed Workers
By Special Assistant to the President | January 23, 2019
Mount Calvary will offer a free meal to assist furloughed government employees and contractors as a result of the federal government shutdown. We will offer a free spaghetti dinner to any furloughed employee onSaturday, January 26, 2019 from 12noon to 3pm. The event will be held in the MCBC fellowship hall. Please see attached flyer for details.

In addition to the free meal, we will also be issuing $25 gift cards to those employees that are required to continue working and may need assistance to purchase fuel for their vehicles, to purchase fare cards to use public transportation, or to pay for other modes of transportation.

We encourage you to assist by getting the word of the event out to the community, your neighbors, friends, family members, or any federal government employee you know that may be impacted by the shutdown. Both the meal and gift cards will be provided on a first come, first served basis while supplies last. The only requirement is individuals must show their government issued ID to participate.

May God's people be blessed and Him glorified!

Please see the flyer below for details of the Mt. Calvary, Alexandria, VA, Community Thanksgiving Worship Service.

Robin T. Whitmire, Admin. Office Mgr. 
Host Pastor
Rev. Frank R. Kelly, Sr.
Senior Pastor


NATIONAL CAPITAL BAPTIST CONVENTION
WASHINGTON, DC & VICINITY
REV. CHARLES W. MCNEILL, JR.
PRESIDENT

N etwork - E ducate - W orship
Back